NEW INTERVIEW



Published: November 29, 2008 6:52 PM EST
By: Isaac Davis Jr., MBA
(Juniorscave.com)


JC Interview Exclusive:
(January 2009)
Scott Lunsford

Born and raised in Tulsa, Oklahoma Scott Lunsford is the type of guy with the charm, good looks, and overall positive attitude that one expects from a small town boy. This is what makes him very special especially in the endless array of guys in Hollywood who are superficial. It is our pleasure to present to our online readers the down to earth Scott Lunsford; an All-American Actor.

Isaac: It is a pleasure to have you featured in our online magazine, Scott. Let's talk about your upbringing. You were born and raised in Tulsa, Oklahoma. Elaborate on your upbringing and your decision to go into showbiz?

Scott: Thanks for having me. As for my upbringing, it was a pretty challenging time. I never really had the dream to become and actor, you know? I've done artwork my whole life and I just kind of grew into it. Although I did spend the majority of my childhood in Tulsa, I also lived in a really small Indian culture town call Hominy which is also in Oklahoma. I'm glad to have a small town background. It helps keep me realistic when things get moving. It's kind of funny because I'm actually visiting right now for the holidays. I miss Tulsa (Or the people in it) sometimes and the laid back attitude that I feel there.

Isaac: I read in your bio that you first got your start with the 2002 film, Pandemonium. What was it like being in front of the camera in a starring role for the first time?

Scott: Ahhh, the sweet memories of "Pandemonium". Yea, that was my first major role and I was crazy scared that I was gonna mess the whole thing up. But everyone on that shoot was very friendly and professional. That type of support makes it hard to botch things up. It was a great learning experience and gave me much needed confidence as an actor. I still think about that shoot every once in awhile.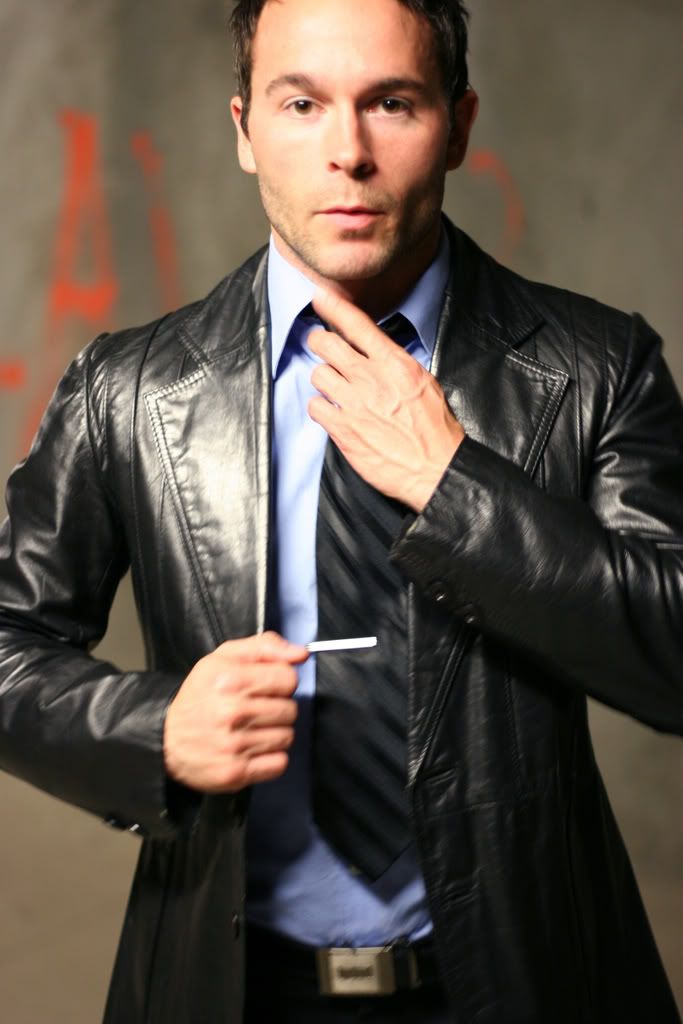 Scott Lunsford

Isaac: You decided to move to Southern California with a wrestling scholarship at Cal State University. I read in your bio it was at that time you realized your passion for acting. Elaborate on what steps did you took to help realize your dreams of becoming an actor while at Cal State University.

Scott: So I grew up wrestling in Oklahoma. And at the age of fourteen (I hope you don't mind me getting personal) my father shot my younger sister and then turned the gun on himself. I guess you could say that this is where acting first bloomed for me. It was an odd thing. I learned exponentially in that period of my life. People get growing pains in their body I think I got growing pains in my Psyche. Anyway, I never acted in school or took drama or anything like that. But I felt; still feel like I have this passion in me. I wanted to express something and every time I got on the wrestling mat that's what I did. I once had a coach who helped me through some of those hard times and he's always used to say, "Scottie, I know you've been through it lately and I know you have some anger in you so use it. When you step out on that mat, you can be anything you wanna be...". That is when acting first came to me.

When I was nineteen, I decided to move to California and go to Cal State Fullerton. I wanted to study acting while being close to Los Angeles and wrestling afforded me that. But life had other plans for me. I got into several fights with teammates who thought I was weird with my Platnuim hair and funky electric music. Once I got to California I wised up pretty quick. Acting and wrestling aren't one of those things you can half-ass commit yourself to do. It's all or nothing. I chose acting. I didn't end up going to Fullerton instead I got a job, saved some money, took up surfing and a year later moved to the " Miracle Mile" district in L.A. To this day though, I still miss wrestling.

Isaac: The Internet has helped actors like you in many ways. Name some of the benefits that you have received from having an official website on the Internet?

Scott: The Internet is friggin' sweet. Having a website is one of the best things an actor or any artist for that matter can have because it's a great platform to showcase your work or just mingle with people from all over the world. If you've never heard of me and watch something with me in it, Google my name and then poof your looking at private artwork or any related news....and all the while your halfway around the planet! I mean what's not to like??? And if I write a poem or paint a picture, then it's all over the web the very next day.

Isaac: How important is it for you to be able to reach out to your fans? And why?

Scott: Reaching my fans is very important. I can't tell you how thankful I am to even have a fan much less fans! I mean if you said to me ten years ago, "Scott you will have fans one day." I probably would have started giggling. No, but really getting feedback from the outside world is a trip. To be honest, it's a big part of what keeps me going. I'm glad I'm reaching people. The only drawback is not always being able to respond to all of them...and I do try to respond to each and everyone if you guys are reading.

Isaac: I read in your bio online that you enjoy surfing, jogging, tennis, and rock climbing. But, I also read that you are also an accomplished chess player. Care to enlighten?

Scott: So obviously I'm an athlete but what people don't know about me is that I love playing chess. No, I'm not some super master or anything but I do love the game. It's a shame that more people don't play it because it's a beautiful game that takes patience and skill that can seep into your everyday life. And plus, it's all about composure. My dad taught my sister and I when I was seven I think, maybe eight.

Isaac: If you had the opportunity to work side by side with any director, describe the type of project you would want to do with him or her?

Scott: You know, this might come of as a little hokey but I'd love to do some intelligent Science Fiction. I don't mean that B-rate silly stuff but something like "Dune" or the "That Matrix." Because I've done my fare share of stunts and gymnastics as well. I'd love to get a chance to show the whole package. Physical and emotional. Plus, I love getting excited over things and I'd like to do the same for others. I also read a ton and some of my favorite books are Science Fiction. It might be a little odd but with everything I see getting made these days I'd love to see "The Odyssey" and the "The Iliad" made into a series. With all the technology and special effects, I think we could really do it justice just so long as focus was kept on the story. Some of my favorite Directors are: David Lynch, Oliver Stone, and Quentin Terintino to name a few.

Isaac: What is the one role that you would not do as an actor?

Scott: A role I wouldn't do as an actor, huh… You know that's a tough one because I'd like to think I could do any role if I put my all into it. I like anything as long as it's done well and has purpose so, with that being said, I can't really say no to anything at this point. I guess I'll know the role I'd turn down when I see it.

Isaac: Let's talk about one of your earlier projects: Eating Out (released: Summer 2004). How did you prepared for this role? How did you prepared for the nude scene? What did you discovered about yourself as an actor after completing this film?

Scott: Ha! "Eating Out" was a ride. I didn't really do much in way of preparation except try and look outside of myself and all my preconceived ideas about things in general. When I read the script, I thought two things: It's funny and it's risky. Being a straight male I knew (and I did) get a lot of shit from a lot of people that I knew. But at the end of the day, I'd like to think of myself as a risk taker. One thing my older sister taught me was believe in yourself, I do. I not gonna let what other people say and think about me dictate what I do in life and I don't think anyone else should either. If I'm not hurting anyone, then why should they care? It's my reflection that I see in the mirror everyday and it's important that I know who is looking back. Look at me now, you got me preaching! LOL!

As for the nudity, I knew what I was getting into. I'm not ashamed of my body and I don't think others should be either. It's part of who we are. I think if we put a little more focus on our bodies then maybe people wouldn't get so caught up in material things. If something is beautiful, it's beautiful no matter what sex or age you are.

What I learned after that film is that you have to own who you are. If you get caught up in all the gossip and appearances, then you're going to make some stupid choices. But, if you know who you are, then that's a different story altogether.

Isaac: Which one of your movie parts have you enjoyed playing the most and why?

Scott: My favorite role probably has to "Caleb" from "Eating Out" because he was so unlike me and it forced me to deal with comfort zones on all fronts. It was hard but I grew radically through that role. Plus, I do have to add Alan Brocka, the films Director, gave the actors a great deal of freedom and by that I mean he let us do our jobs and bring in our own creativity and, in my opinion, the film reflects that. I think that is one of the many reasons for the films success.

Isaac: What is the one thing that you fear about being in showbiz?

Scott: The one fear I have about being in showbiz is getting jaded. Let's face it, Hollywood can be very "Feast or Famine" if you will. I see unhappy people everywhere because they didn't get what they were after. Sometimes I have to tell myself to stop complaining, get pumped, and go after it. Competition is the name of the game no matter what species you are. Work hard and eventually the universe will listen. I would also like the say that just the simple opportunity to work, period, should be seen as a gift. It's not what you get at the end that is the real reward; it's what you learned while you were doing the work.

Isaac: Scott, how do you handle rejection especially concerning parts that you had worked hard to get and did not?

Scott: I think rejection is just another aspect of going after what you want. If I'm going after something big, then I expect to push all my chips in because sometimes that's exactly what it calls for. They aren't called "Dreams" for nothing. If it were easy, then everyone would do it. There is a quote by Charles Bukowski that I really like. I'm probably not getting it verbatim so if any Bukowski fans are reading don't hate me if I'm a bit off. Basically it says; "Defeat can strengthen much in the same way that victory can weaken." I've been rejected many times in life, many. But, if your not getting rejected somewhere, then you aren't really reaching. You also learn much more from failure in my opinion.

Isaac: Has there ever been a part you did that once you saw the final product you hated it? If so, how do you handle it?

Scott: You know I can't really say that there is something that I've done that I regret because it takes guts to put ideas and art out there for everyone to pass judgment on. I don't just say that for me. I think of all the other actors, directors, writers, casting directors, painters, musicians and everything in between. Art is a risky business. To me, regret is having an idea or a concept and never even giving it a chance to exist. Just think of all the great things we have that wouldn't of been there if people were like, "No. People won't like it."

Isaac: You are working on some exciting new projects. Please state these projects you are currently working on for our readers. Any new shows or movies coming up?

Scott: I'm always working on projects whether it be acting related or not. I'm really excited about a film I just worked on called, "Burning Palms" which is a little independent flick that is gonna do well, I can feel it. I don't want to give away too much about it because it's still being shot. It's a quirky comedy and I only have a couple of scenes but I'm glad to of worked on it. I think those "Eating Out" fans will like it for sure; no I didn't get nude in it…well at least not all the way. I also have a couple of other things in the works right now as well but they are still up in the air so wish me luck. Aside from that I'm looking at possibly getting some poetry published, which is kind of crazy to me because I've never done anything like that before! Soon, I'll have a poetry section on my webpage as well. I love to write. Not that anybody cares but, as a personal project I just finished painting my fixed gear (Bike), which was a pain but man does it look BAD ASS right now! It's black and silver with this sweet gold lightning bolt on it! I can't wait to ride it!

Isaac: In ten years, I will...

Scott: In ten years, I will have grown as an artist and person. I will still be someone who can find the good in any situation. I will still be creating, loving and fighting. I will be happy and most importantly, I will never stop searching for anything and everything.

Isaac: Final Thoughts:

Scott: I figure I'll leave you with one of my recent poems. I hope you like it.


Osage Thunder


Walking through fields of grass and gold
A deep blue storm approaches
And I am reminded of things of old

God slams thunder upon this hill
Drops like pregnant vessels
Commanding life at will

So much undone…unchanged
Of all things said and past
Now they sleep cosmic beneath the rain

Arms drawn at an "X"
Just below their heads, soil on boxes
Asleep in their beds

Crimson smeared about my heart and hands
Spirits whisper…
Throughout these lands
Sorry, so sorry

I hate myself
For loving you
In every way that I do
While passing through golden grass
Under impossible blue.


Scott Lunsford
11.24.08
--



Scott Lunsford's Websites

http://scottlunsford.org/
http://www.imdb.com/name/nm1126640/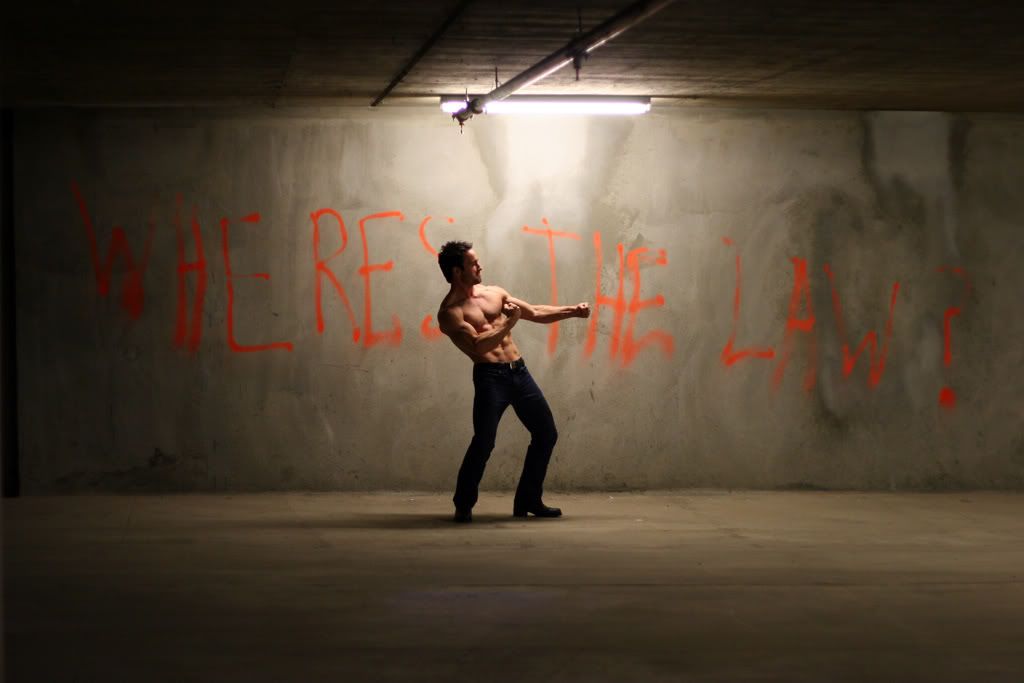 Scott Lunsford





Photos used in this story were provided by Scott Lunsford.








Junior's Cave Online Magazine/JC Internet Radio Staff Team,

PO BOX 2494
Brunswick, Georgia 31521
toll free number 866-554-3997
office number 678-826-0850
fax: 912-265-8093
http://www.jcinternetradio.com
http://www.juniorscave.com
http://www.friendsmix.net
http://www.live365.com/profiles/juniorscave
http://www.live365.com/stations/juniorscave










Junior's Cave Search




View My Stats






© Junior's Cave 2005. Website Design by Mikael Linder